In addition to technological and design expertise, we offer the "Additive Manufacturing" technology, better known as "3D Printing", a technology that allows the construction of artifacts with very low costs and execution times.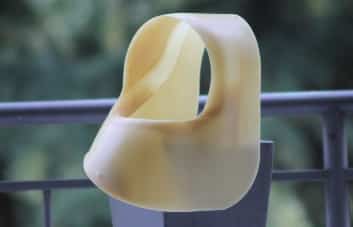 The technology we started to use since the '90s, next to the picture we include our first "mockup" prototype, made with stereolithography technology for an avionic apparatus.

Today, "3D Printing" technology does not only allow mockups for measuring the size of an object from the early stages of project development, but also to make structural artefacts to be achieved by choosing between a wide range of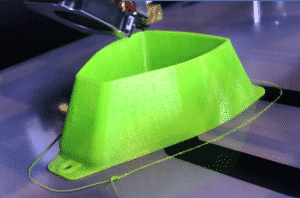 termoplastic raw material also of organic origin. Prototypes that will be realized without the need to build prototyping equipment.
Here the video that shows the activity of configuration and simulation of the 3D printing process
The Video here below show a 3D Printing process on our Printer